MSPB Experts – VBP & MIPS
The Challenge:
Centers for Medicare & Medicaid Services (CMS) uses Medicare Spending Per Beneficiary (MSPB) as its efficiency domain measure.
MSPB is used to determine 25% of the bonus or penalty that hospitals receive for CMS's Value-Based Purchasing Program (VBP).
Hospitals have multiple years of MSPB data! We understand it. Let us analyze it for you.
Clinicians are measured on MSPB through the MACRA MIPS's Cost Performance Category – The Cost weight is moving from 10% in 2018 to 30% in 2022, PREPARE NOW.
Our MSPB Analysis Can:
Help you understand MSPB at the hospital level (VBP) and the clinician or group level (MIPS)
Identify care pathways where you have the best earning potential with MSPB
Find opportunities for efficiencies and improved performance
Drill down to analyze specific MDCs, diagnoses, physician groups, risk groups, and more
Compare multiple years of data to find trends and help you prepare for the future
We are your MSPB Experts:
See our articles in the HFM Journal "To Increase Efficiency, Decoding Medicare Spending per Beneficiary (MSPB)" and HFM blog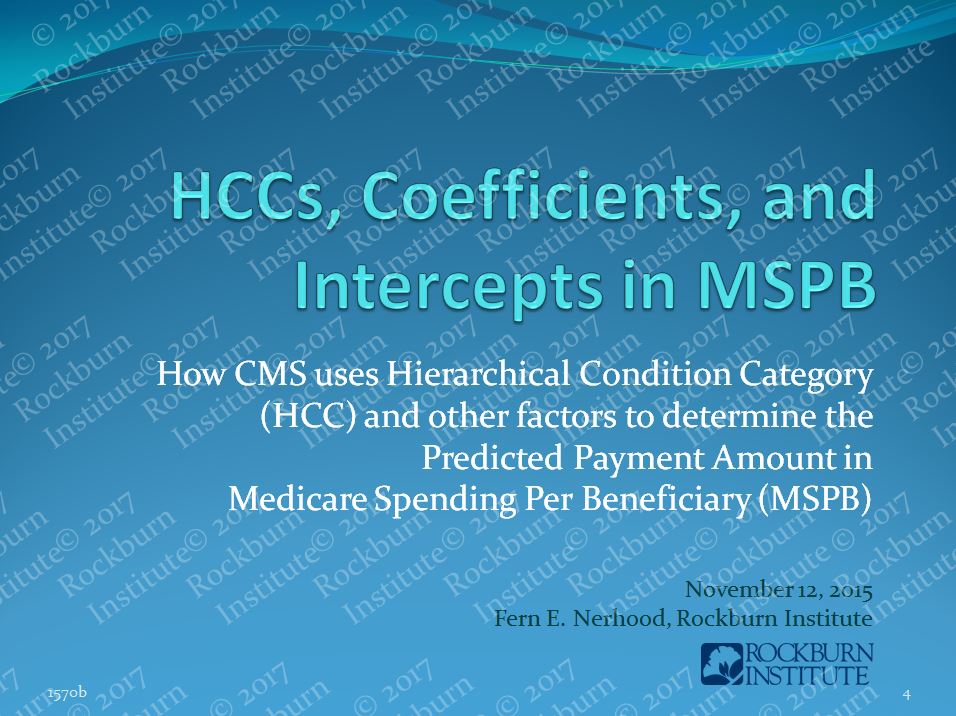 Rockburn Institute      410-796-4554      fern.nerhood@rockburn.org